Firehouse Subs Datil Pepper Sauce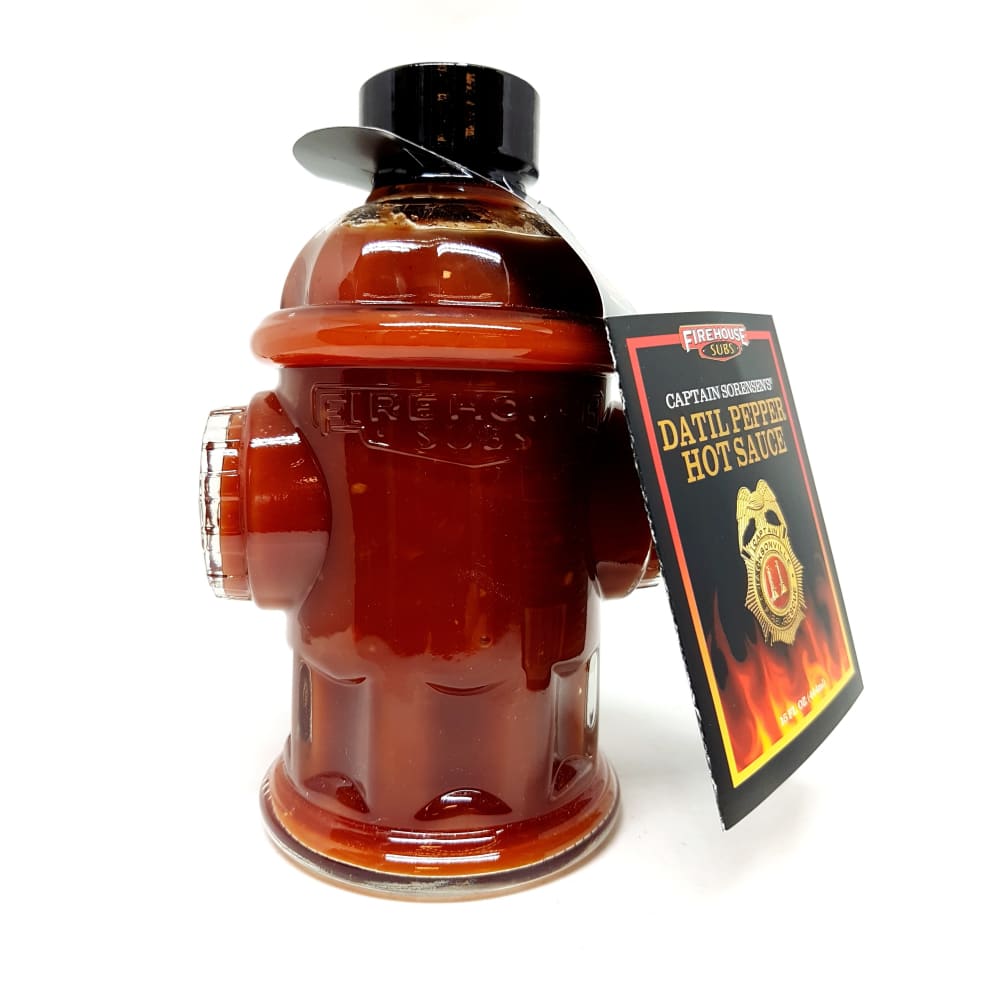 Not a hot sauce
It has minimal to no heat. It has some good spices in it, but no heat at all. If I were to imagine Tabasco at a highest heat level, this would still be a 2, leaving truly hot sauces like Dave's ghost pepper and insanity sauces at 10,000 compared to this sweet nastiness. No spicier and more mild than most standard BBQ sauces
Amazing sauce!
Love the jar, didn't know what sauce I was buying but I bought mine at the restaurant and it is absolutely awesome, you can do so much with it and it's not HOT it's like sweet with a kick if thst makes sense. It's just perfect. And deserves 5 star rating for sure.
Firehouse Subs Datil Pepper Sauce
Just like from down South in the states at Firehouse subs!
Firefighters made a very tasty one!
This one was made by real NY Firefighters and they did a very great job. Datil pepper makes it hot, not too much, just the right kick for dips, salsa style etc. The collectors edition bottle is awesome as well!