Yellowbird Bliss & Vinegar Hot Sauce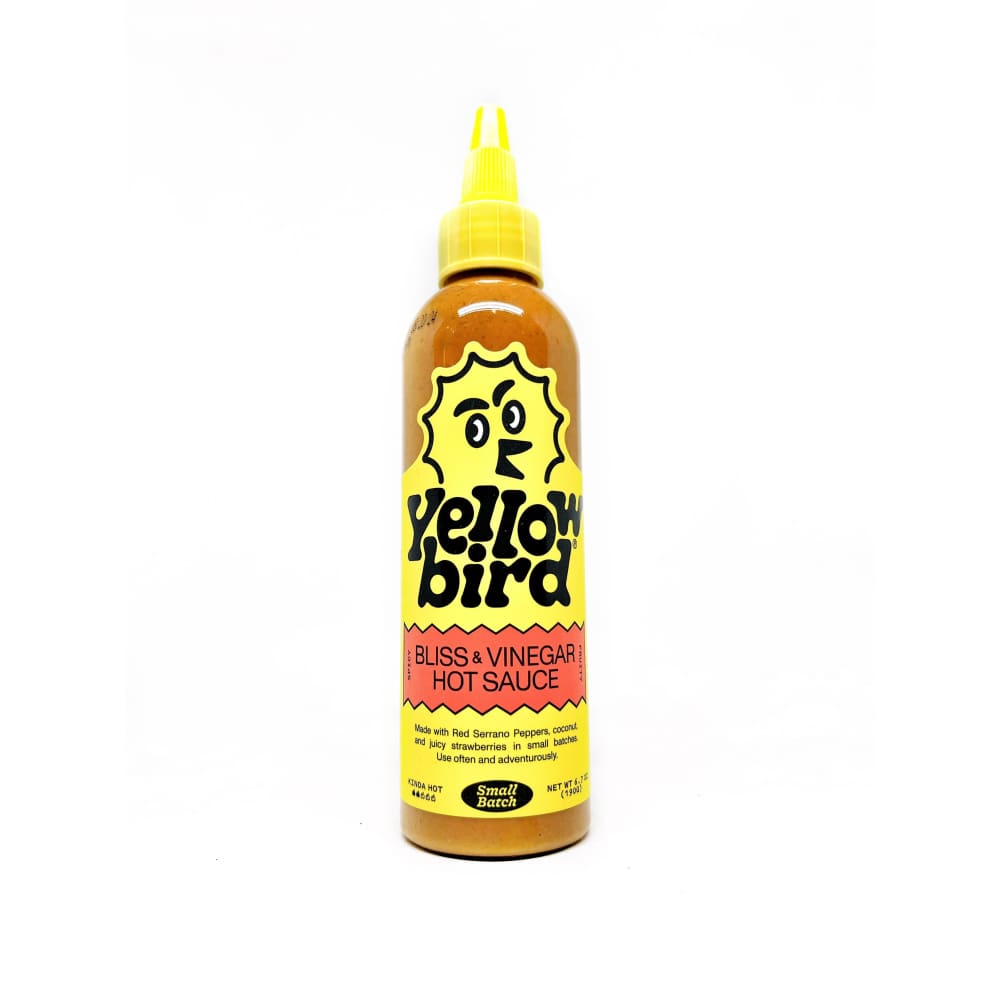 Name says it all!
The heat of the serranos is perfectly balanced with the bite of the vingear and the sweetness of the strawberries. I love this sauce on hard-boiled eggs for breakfast.
My fav mild sauce
Introduced from a hot ones lineup and obsessed ever since. On our 4th bottle. Mild, sweet & sour- can't get enough
A Hidden Gem
Picked this one out, obviously because it's in this Season's Hot Ones line-up and it does NOT disappoint! It is not that hot but SO flavourful. It has that lovely umami flavour. For having vinegar in its name, its not overwhelmingly acidic or bitter. Just so good - moving it to the permanent rotation!!!
Great Purchase!!
Not what I would consider a hot sauce but a great tasting sauce to add to many dinners!
My favourite sauce
Glad I can find a place to order this in Canada. This sauce is amazing.