Paddy O's Potions Hot Sauce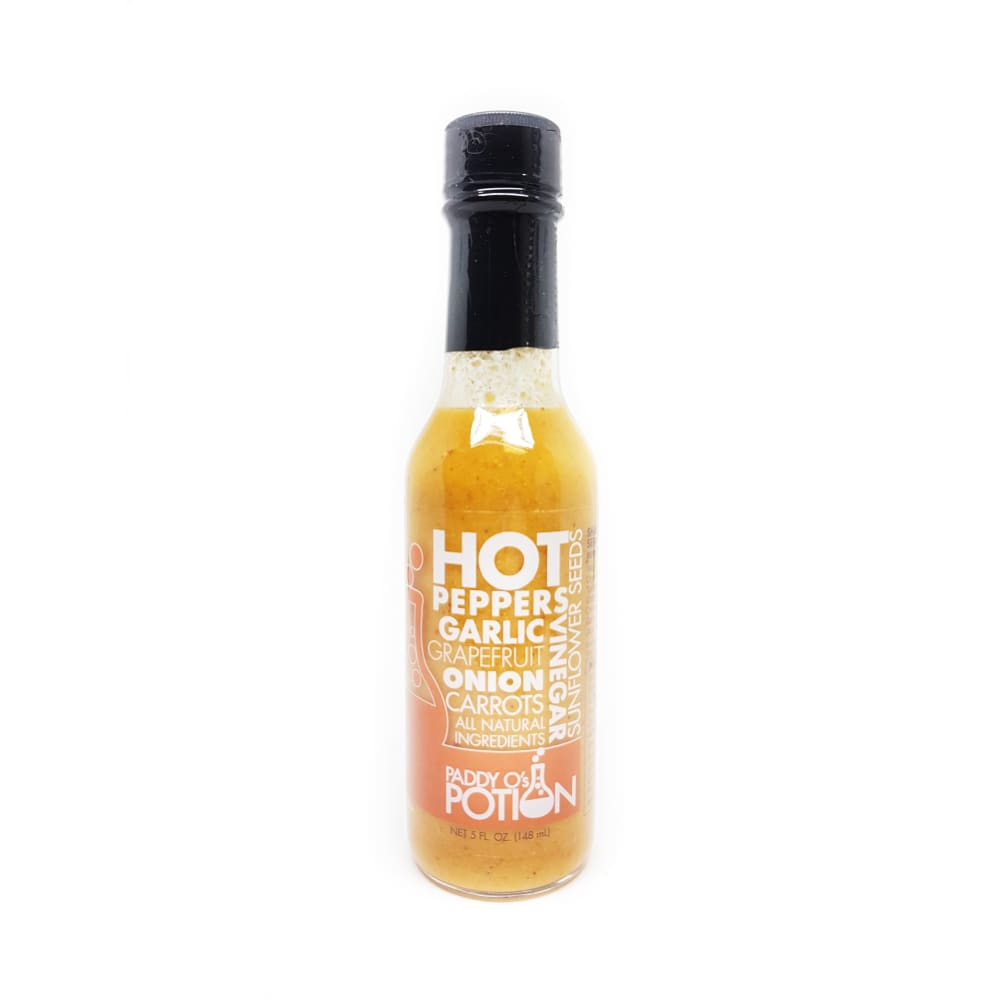 Tasty hot sauce
This sauce receives 4 stars. It would get 5 but with all the delicious chunks in the sauce the mouth of the bottle clogs and it can take a while to get a bunch out to baste wings. That being said, I just purchased my third bottle of Paddy O's.
This hot sauce has great flavor. You can taste all the spices as you eat it. Its medium heat for me, but not the burning in your mouth heat. More of a warm the body heat.
Delicious Sauces
Great store, great products and fast delivery. What else could you ask for?!
Super tasty, mild sauce.
Warm tingle but nothing too hot, nice flavor. There's a little plastic contraption that restricts flow so you don't accidentally pour the whole bottle out on one go ;)