Karma Cherry Bomb Hot Sauce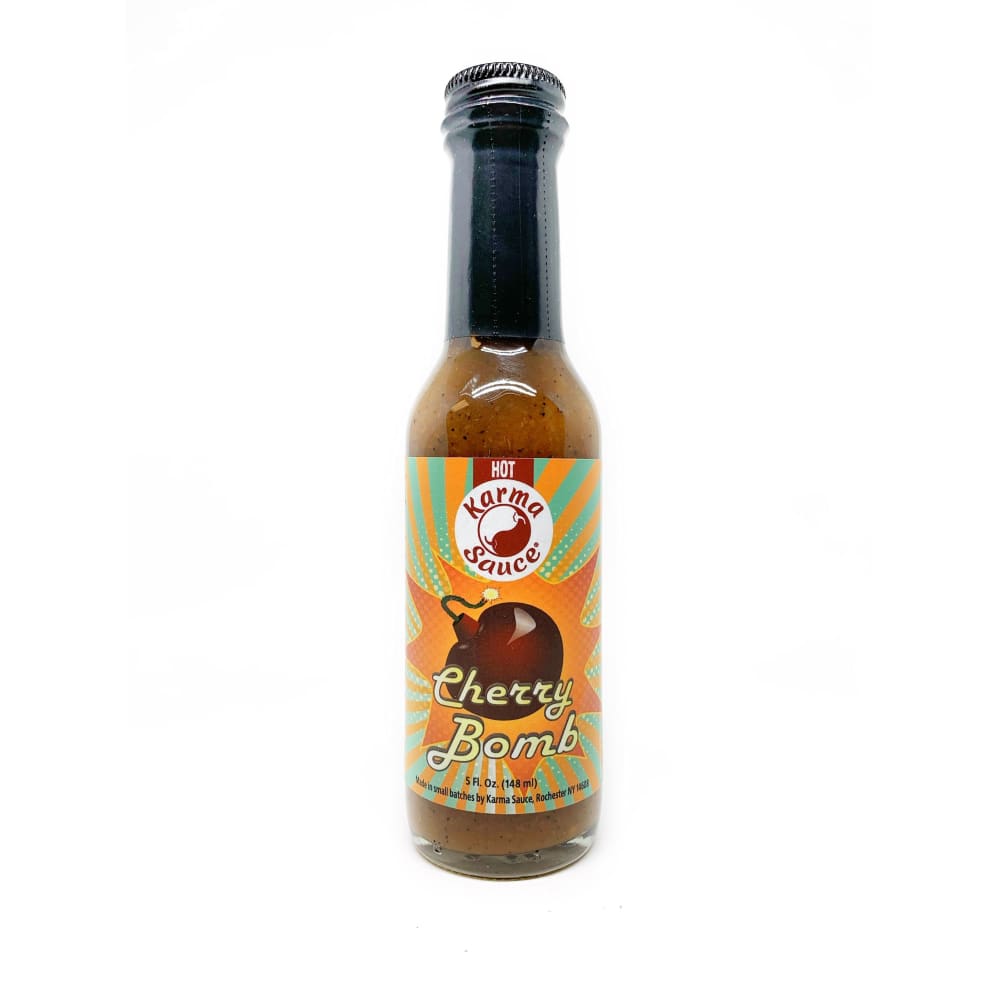 It's fine
It tastes rather good in chili, but in general we found it difficult to have it pair with flavors that really complement it.
The cherry flavor could be stronger, as well.
Excellent
My head tolerance is a bit low but this sauce is absolutely perfect. Perhaps not as hot as the heat scale given in the product description though. This sauce won with over with a disclaimer that the sour cherry may contain pits. That's awesome and screams no fake simulated cherry powered in this sauce. Will be buying this again.